BMC Helix Remedyforce delivers comprehensive IT service management with speed and flexibility, so you can focus on growing your business.
Self-Service and Service Catalog
Intuitive portal for employees to resolve their own issues. Users can submit new service requests, search for solutions to common problems in a vast knowledge base, and view the status of previously submitted incidents. People can easily request new business services from the service catalog. Automate the review and approval of requests to maximize service quality and efficiency. Includes access to self-service via mobile devices.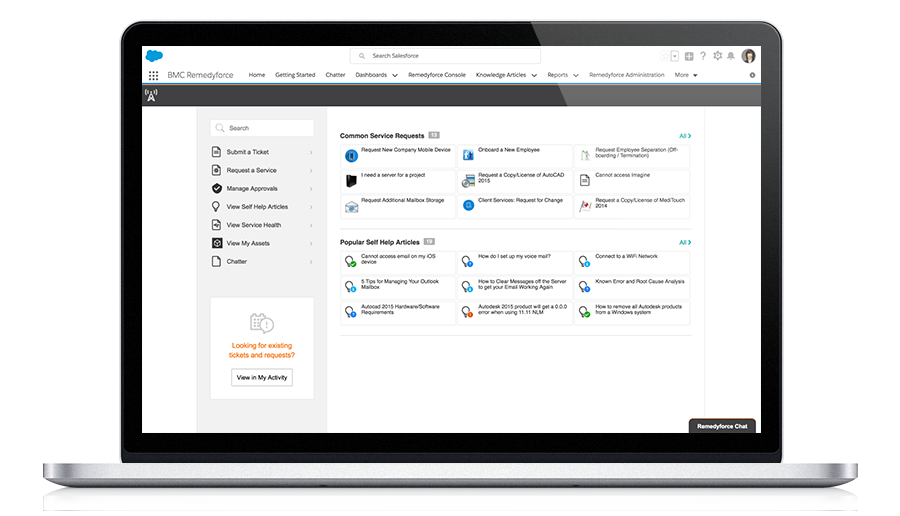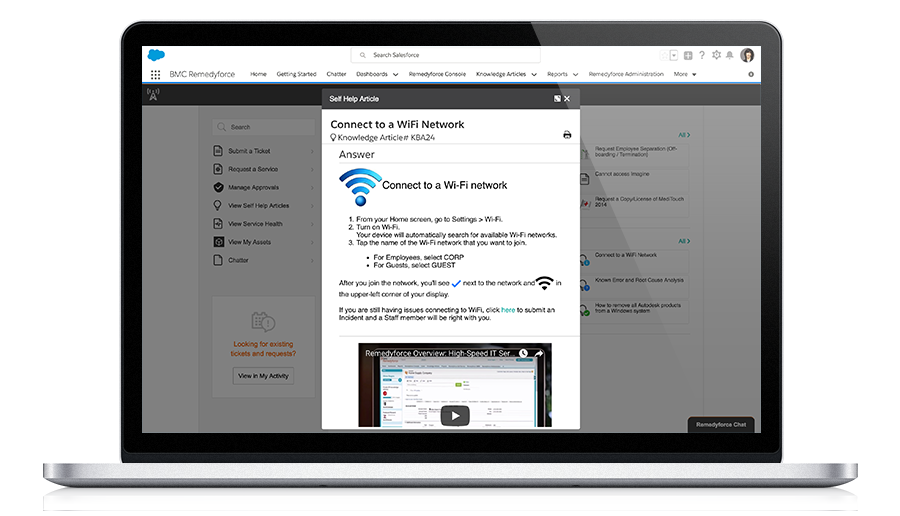 Knowledge Management
Helps customers and agents search and resolve common help desk issues with ITIL® knowledge management processes and best practices. Reduces training requirements for new IT staff and saves time troubleshooting known issues. Includes the publishing, review, approval, and retirement process for knowledgebase articles available to constituents.
Service Level Management, Dashboards, and Reporting & Analytics
Out-of-the-box and customizable reports and dashboards provide instant visual display of key performance indicators across a range of process, performance, and workload measurements. Supports continuous service improvement through effective and timely reporting.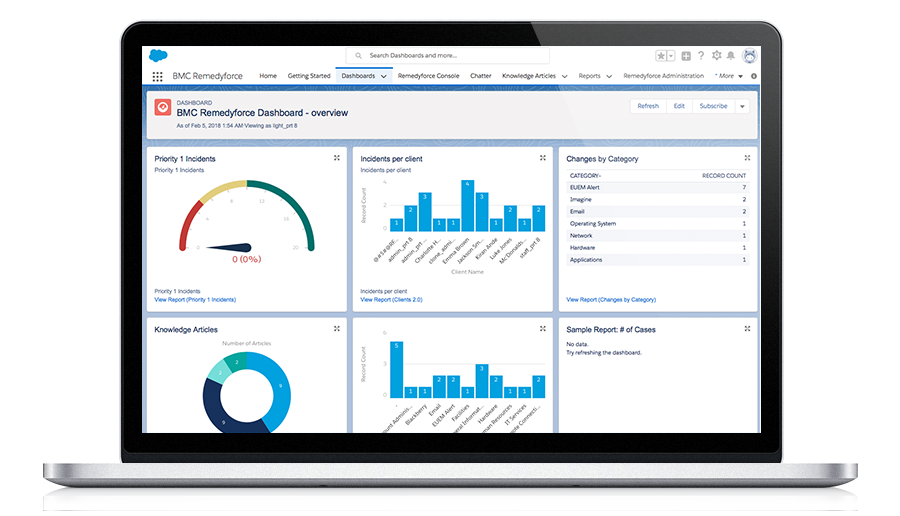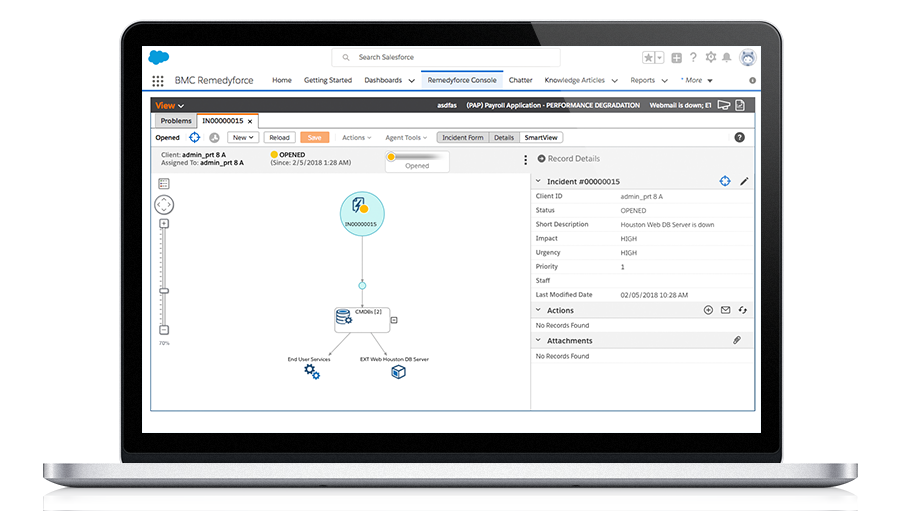 Incident and Problem Management
A best-practice approach to the management of incidents, problems, service requests, and tasks. Combined with Smartviews, the relevant data for any record is displayed in a visual format, making it easy to access all related information to fulfil a request. See which tasks are open, pending, or closed and get details about the record's approval process and other ITIL® processes. Improve customer satisfaction and resolution rates while reducing costs.
Configuration Management
Integrated asset inventory maintains accurate asset information in the Configuration Management Database (CMDB), providing visibility into root cause and impact analysis. See configuration data, including relationships between configuration items, in a topographical view. Includes the ability to detect collisions and analyze impact.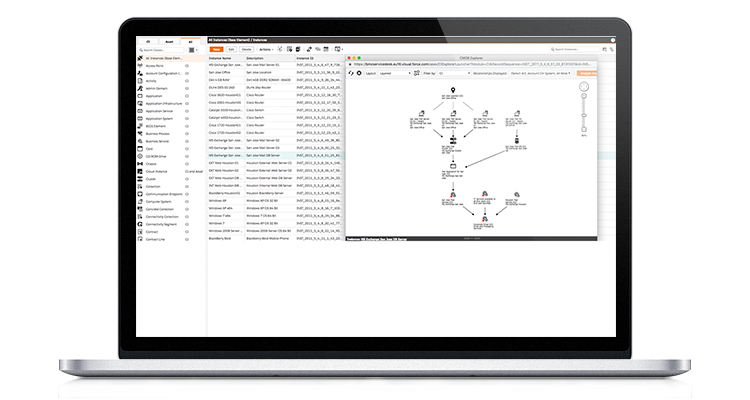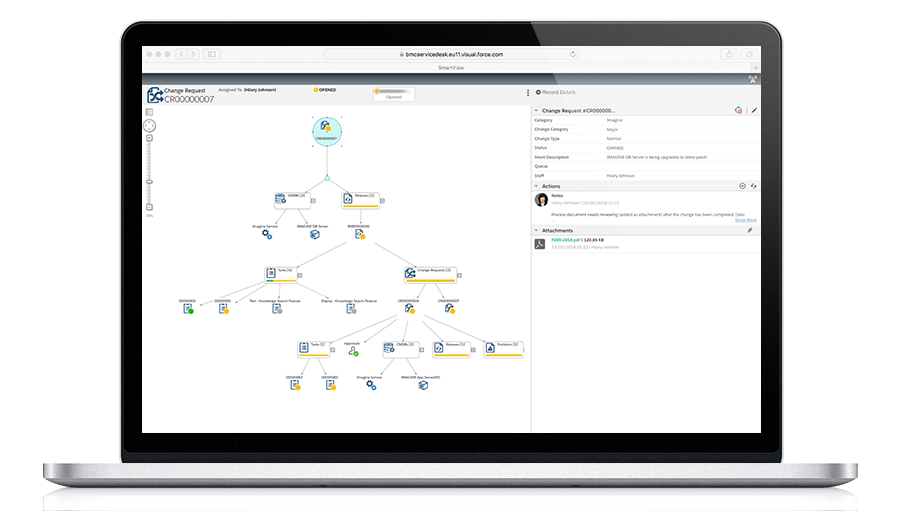 Asset Management
Manages assets throughout their lifecycle working in concert with configuration management and the CMDB to differentiate and consolidate across these overlapping disciplines.
Agentless Discovery and Client Management
Automate the population of the CMDB using agentless discovery included at no additional cost. With agentless discovery, install agents (or scanners) on at least one device in your network, then scan your network and send device information to the CMDB. Extend the use with BMC Helix Client Management, which offers remote control, patch management, deployment management, reboot, and more.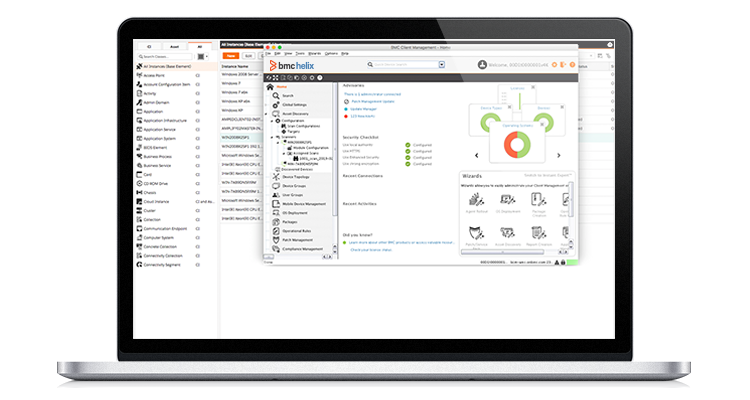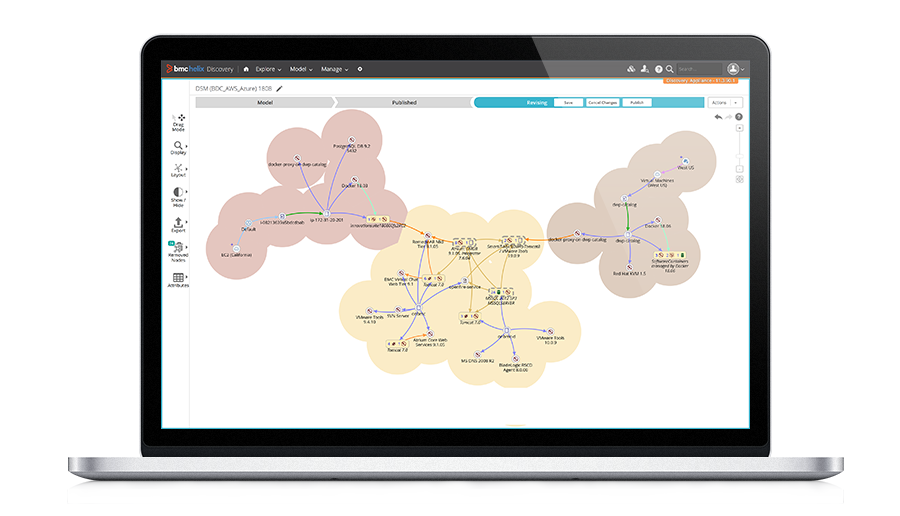 Multi-Cloud Data Center Discovery
Discover components, cloud instances, and relationships with integration to BMC Helix Discovery.
Change and Release Management
Change management tracks, controls, and reports on the process of IT change management, with workflow based on your requirements. Minimize risk through effective process enforcement and approval automation. Release management controls the processes for planning, scheduling, and controlling the build, test, and deployment of releases and new functionality while protecting the integrity of existing services.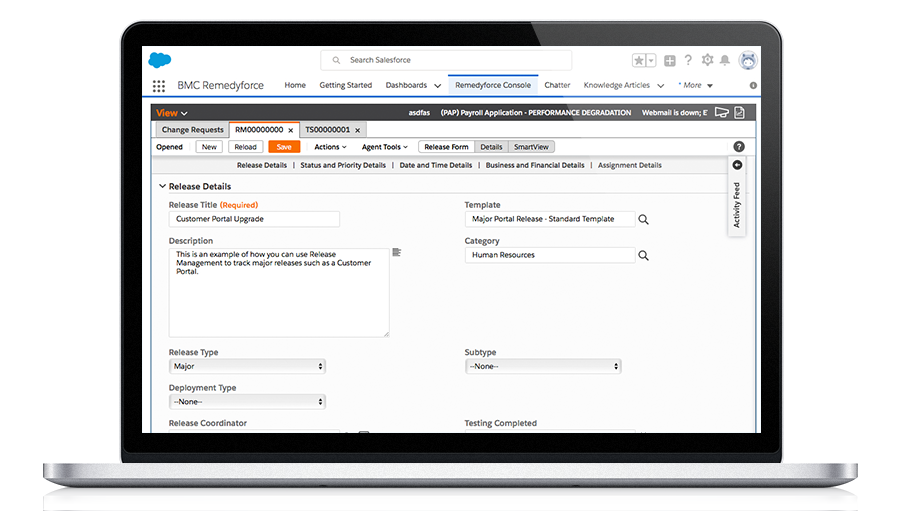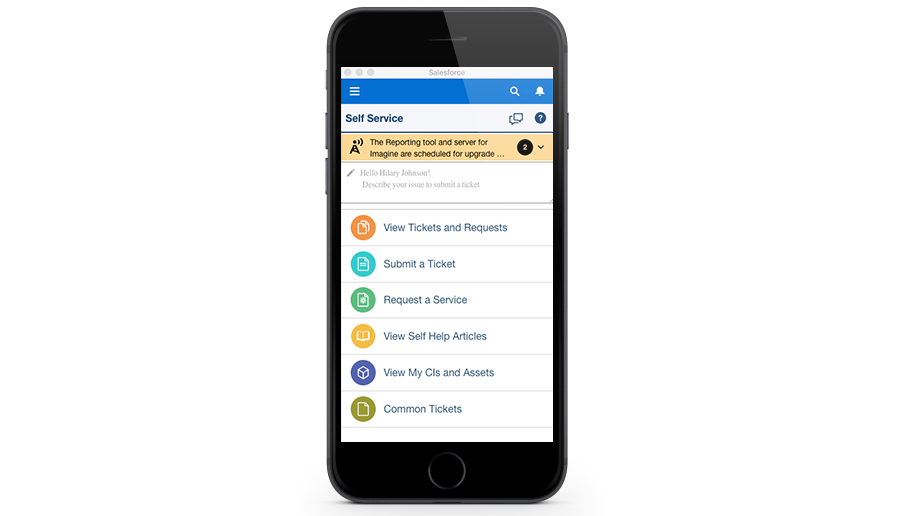 Mobile Apps for IT and Business
Support the needs of IT and business users on the go. IT agents can perform virtually any task from their mobile device, leveraging the Salesforce Mobile platform. The BMC Helix Remedyforce mobile app for the business provides full self-service functionality from any mobile device.
Collaboration via Chatter and Chat
Collaborate, solve incidents, submit approvals, and crowd source information via a Chatter post or via a chat session.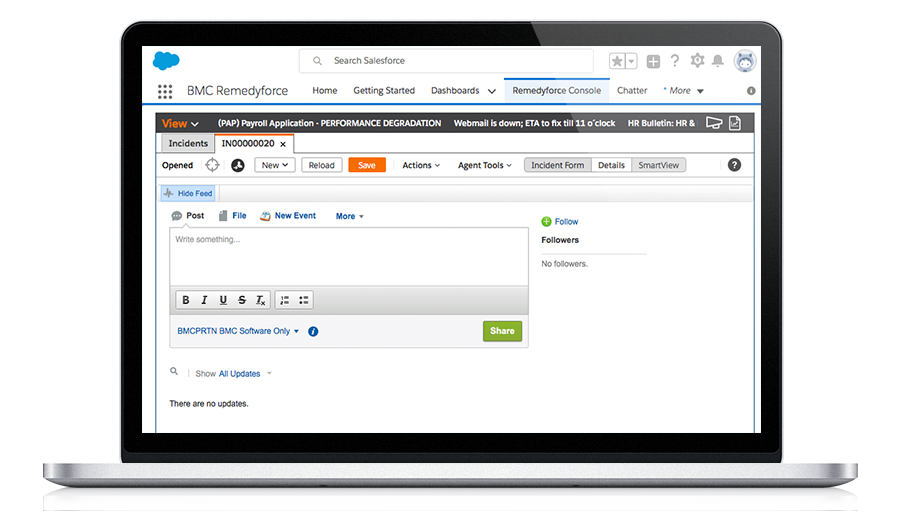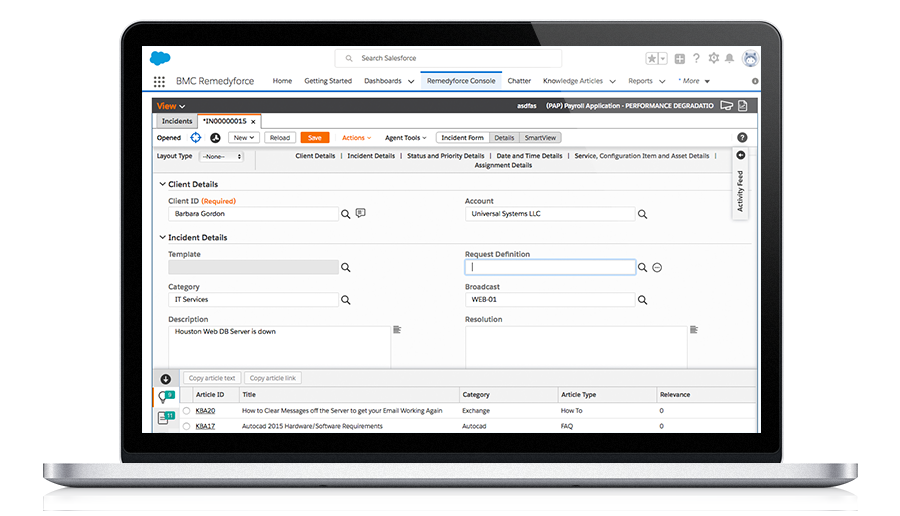 IT Best Practices and Smart Practices
Out-of-the-box access to industry and ITIL® best practices reduces training, speeds resolution, mitigates risk, and improves governance. Proven Smart Practices are can be quickly implemented without having to reinvent the wheel. Choose from: Smart Practices (IT-focused requests such as VPN access or desktop software); HR Smart Practices (HR-focused requests such as benefits questions or employee on-boarding); and Facilities Smart Practices (Facilities-focused requests such as setting up a new office or audio visual needs).