Reduce risk and deliver business services faster by automating internal and external file transfers in a single view with related application workflows in hybrid environments.
Application workflow orchestration + intelligent file movement
Robust: Easily move files with Amazon S3, Azure Blob Storage, Azure Data Lake Storage Gen2, Google Cloud Storage, and Oracle Cloud Storage, with support for secure file transfer protocol (SFTP), FTP over Secure Sockets Layer (SSL), Applicability Statement 2 (AS2), and Pretty Good Privacy (PGP) encryption
Integrated: Manage file transfers and application workflows from a single view
Secure: Schedule and manage your file transfers securely and efficiently with Federal Information Processing Standards (FIPS) compliance and policy-driven processing rules
Consolidated: Reduce file transfer point product risks and gain a 360-degree view, customizable dashboards, and advanced analytics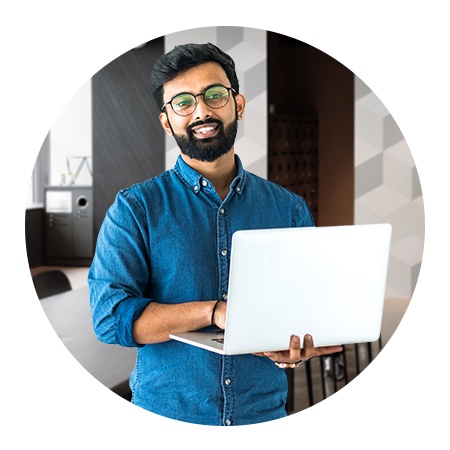 Get maximum visibility, control, and integration for your file transfers
Your business services depend on moving files between different applications and systems in cloud and hybrid environments. Using scripting, proprietary applications, and manual intervention creates unnecessary risk, resulting in failed and under-performing services with high remediation costs. Modern application workflow orchestration that supports file transfers can help you securely manage file transfers alongside related application workflows.
By implementing Control-M, you can:
Improve service levels by aligning both internal and external file transfers with business process flows in a single view
Reduce business service risk and remediation costs with a single, integrated view for file transfers and related workloads
Provide instant visibility into the status of internal and external file transfers across cloud and on-premises infrastructures
Increase application delivery speed by supporting agile delivery practices
Proactively support lines of business by quickly remediating file-transfer-related issues before they impact the business
Offer self-service web interface capabilities enabling internal teams and external partners to easily manage their own file transfers
Ensure business process compliance through secure data encryption, auditability, and robust data privacy measures
Technical details:
Customer enablement:
Related products and solutions: